The Odd Thomas Movie
So I watched Odd Thomas yesterday and really enjoyed it! I'm a fan of the book, and I was happily surprised at how well the movie adhered to the story and how fun the movie was. The director, Stephen Sommers, directed The Mummy, another favorite of mine. Sommers did a great job, and I loved "the mummy" cameo outside the tire store.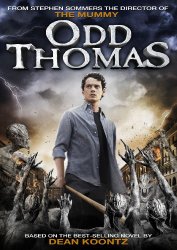 If you enjoy movies with paranormal and urban fantasy elements, Odd Thomas might be a fit, and you certainly don't have to be a fan of the books to enjoy the movie.