I was young when Star Wars first came to the screen. Very young. I ran across these very vintage looking 2022 calendars today and the images brought back memories of sitting in the dark on the sofa, marathoning VHS tapes of the first three Star Wars movies with my family.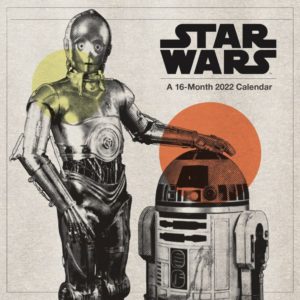 It's hard to believe it's been so long, and that the Star Wars universe has expanded so much in the years since.
Although The Empire Strikes Back is considered the best of the first three, the original Star Wars (A New Hope) will always be my favorite. :)
It's not yet too late to grab a 2022 calendar if you're interested in memorabilia.
Links:
The one with C-3PO: Star Wars Exclusive 2022 Mini Wall Calendar
The one with Luke Skywalker: Star Wars Exclusive 2022 Wall Calendar with Collectors Print
Other Star Wars Calendars, Games, Toys and Gifts at Calendars.com
These are affiliate links! If you don't know what that means, read my advertising notice.